2 sept. 2016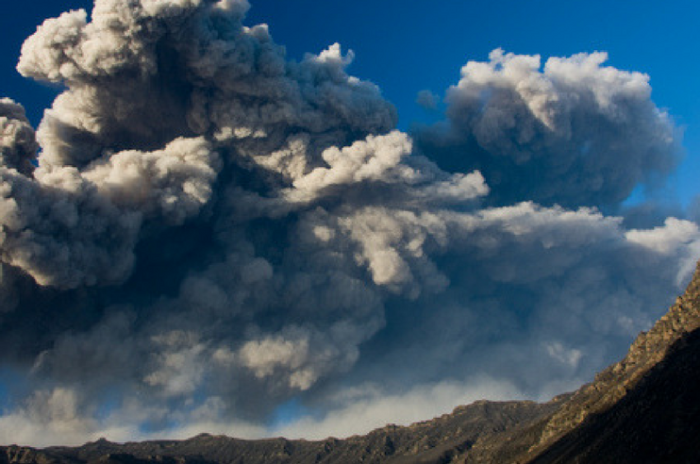 2 sept. 2016
Cloud is disrupting my value chain... And it's awesome for my customers !
As a geek, I am super-excited… As an entrepreneur, I am super-excited too!
After working 15 years in an industry whose value chain was divided between:
IT consulting companies, who helped customers choose the right software and adapt their processes and organization to work with it,
Software editors, who produced software, design, code and maintain it,
integrators or resellers, who installed software and set it up, with the help of your IT department and/or consulting companies when necessary
The cloud is finally disrupting this old value chain which didn't only create value but also drained customer value for a while… Who hasn't heard of an IT project that went hay wire, burned up all the budget and never saw the light of day !
For too long many IT companies were charlatans: they were selling software that worked for everyone but you! And of course, they were the only ones who could fix it... You had no idea what you were buying, and sometime resellers and consultants didn't really know either… Dear customers, these days are over!
Integrators and IT Consulting companies are now beeing disrupted by the Cloud and are forced to merge in order to provide Managed Services: now all they have to deliver is one thing, painless IT for your organization!
This new form of IT companies will become longtime partners of your organization… Only if they perform… And they will have to perform because now, just as for your cell phones, you'll be able to switch service providers if you are not fully satisfied!
These new kind of companies will also have to ensure software editing, as they will have to adapt Cloud standards to help your organization differentiate. We will not talk about coding or software development- but you will have Apps and IP (Intellectual Property) that will complete your cloud infrastructure. Because they will release these Apps to the cloud marketplace, you will have direct access to it, with standard pricing and not a price that depends on your revenues as we've seen too often in the IT industry this past decade.
So yes I am excited as a Geek, because the fuel that been given to us by Amazon and Microsoft with the Cloud technologies and all the impressive services embedded therein (Big Data, Cognitive IT, Salability…) will allow us to invent more and more engines and machines! This is a new revolution, and it has started already. Further, we are not limited by our customer infrastructure anymore: you don't need to buy 10 servers so we can provide you with complex software calculation… You just need to buy a few minutes of the necessary computing power. You don't need to design or buy a voice recognition model to innovate, you just need to buy Cortana Services on Azure… This new world is unlimited.
As for being excited as an entrepreneur… After working for 15 years in the IT consulting industry where salaries kept raising and sales prices decreasing, in a country like France where taxing companies is a national sport, it is a relief to see our business model shifting toward more recurring revenues, relying on our capacity to innovate, to automate and to deliver concrete value and quality to get customer satisfaction. Advising our customer and preaching value creation will not be enough for IT consulting firms anymore: we now have to face the Cloud revolution and deliver fully managed services creating demonstrable value. We will, if we succeed, remain key players in our customers' digital strategy implementation and will help to create the companies of tomorrow.
Olivier Massonnat
Business Development Officer
Apsia - Innovation and Digital Transformation
A propos d'Apsia
Apsia, société de conseil en innovation et transformation des systèmes d'information, se positionne elle-aussi du côté des entreprises qui innovent en proposant une nouvelle expérience avec le conseil.
En conciliant méthodes avant-gardistes en matière de management de projet, excellence opérationnelle, finance et consultants 2.0, Apsia prône la différence en réduisant la frontière entre le Business et l'IT.
Depuis plus de 25 ans, nos consultants accompagnent nos clients dans des projets complexes alliant la compréhension des enjeux métiers (excellence opérationnelle, expérience client, contrôle financier) et expertise informatique, la mise en œuvre d'ERP et la refonte des processus métiers.
N'hésitez pas à nous solliciter pour plus de renseignements : contact@apsia.eu
Suivez-nous sur Twitter pour mieux nous connaître at @ApsiaLive !